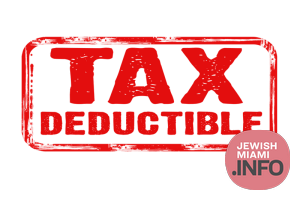 2022 Florida Legislative Session Concluded with Significant Property Tax Relief for Property Owners
The 2022 Florida Legislative session concluded on Monday, March 14, after passing significant property tax relief for property owners. Miami-Dade County Property Appraiser, Pedro J. Garcia, worked closely with legislators to provide property tax relief for property owners affected by the unprecedented collapse of Champlain Towers South in the City of Surfside. With the help of Governor Ron DeSantis and legislators, this legislation will abate all 2021 property taxes for Champlain Towers South property owners. "Since I first heard of this tragedy, I have been committed to finding a way to assist these property owners. And thanks to Governor DeSantis and the legislature, we are now able to provide some limited relief," says Property Appraiser Garcia. Additionally, property tax refunds will also be available to property owners with Homestead Exemption whose properties are rendered uninhabitable for 30 days or more due to a catastrophic event starting in 2023.
Property Appraiser Garcia also spearheaded an increase to the property tax exemption for widows, widowers, blind and disabled persons. Starting on January 1, 2023, property owners receiving the exemption will see added tax savings. The exemption will increase from $500 to $5,000. After several years of pursuing such relief, Property Appraiser Garcia is happy the Florida Legislature approved this measure and is now headed to the Governor's office. "I have worked incredibly hard to see this measure pushed through, and I am appreciative of the legislature for having passed this measure to further assist property owners who are eligible for the exemption," adds Property Appraiser Garcia.
In the upcoming November 2022 ballot, voters will be asked if classroom teachers, law enforcement officers, correctional officers, firefighters, emergency medical technicians, paramedics, child welfare services professionals, active-duty members of the United States Armed Forces or a member of the Florida National Guard should receive an additional $50,000 Homestead Exemption for all levies other than the school board. If approved by 60% of Florida voters, the exemption will take effect on January 1, 2023.
Property owners who have questions or concerns about how this will affect their property taxes can visit our website at www.miamidade.gov/pa to make an appointment online to visit our offices in Downtown Miami (111 NW 1st Street, Suite 710) and South Dade Government Center (10710 SW 211th Street, 2nd Floor), Monday through Friday, from 8:00 a.m. to 5:00 p.m.