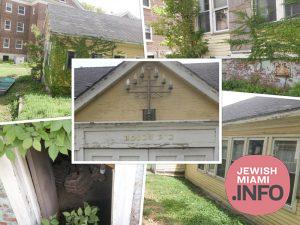 An Abandoned Shul On A New York City Island
Among the abandoned buildings and derelict facilities on Governors Island, one small house stands as a testament to the Jews who once called it home. It was, and still is, a Shul.
Congregation Shaare Shomayim took over and converted the warehouse at what was then a US military base, making it into a functioning shul, proudly displaying a Star of David, stain glass windows, and Hebrew lettering over the doors.
In 1996, the shul, along with the entire base, shut down. Since then, the shul has remain as is, slowly deteriorating along with the many other parts of what was once a thriving community.
Blogger Shlomo Levi made a visit to governors Island, capturing the shul in its present state.
Photo Credit: Shlomo Levi