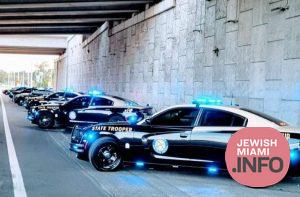 As New Years Approaches, Police Departments Gear Up For DUI Enforcement
As friends and family prepare to celebrate New Year's Eve, police departments across the state prepare for DUI enforcement to keep the roadways safe.
"The Broward Sheriff's Office D.U.I. Task Force will conduct a high visibility saturation and enforcement operation throughout Broward County during the upcoming holiday," the Department wrote in a Press Release. "The operation will begin at 5 p.m. on Friday, Dec. 31, 2021 until 5 a.m. Saturday, Jan. 1, 2022. The goal of the operation is to catch impaired drivers who pose an immediate danger to the public as well as to cite traffic violators."
JewishMiami.info reminds everyone to drink responsibly and not to drive impaired. If you do plan to drink, plan for a ride home. Call a cab, ask a friend or use a ride-sharing service.