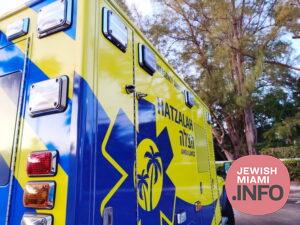 As Pesach Approaches, Hatzalah of South Florida and Orlando Stand Ready
by JewishMiami.info
One of the most Jewish "tourist" times of the year in Florida is Pesach, with tens of thousands of guests and visitors packing up their families and spending the holiday in its warm and inviting climate.
While these visitors are preparing food, lodging, and entertainment, the Hatzalah organizations in South Florida and Orlando are also preparing, if in a slightly different way.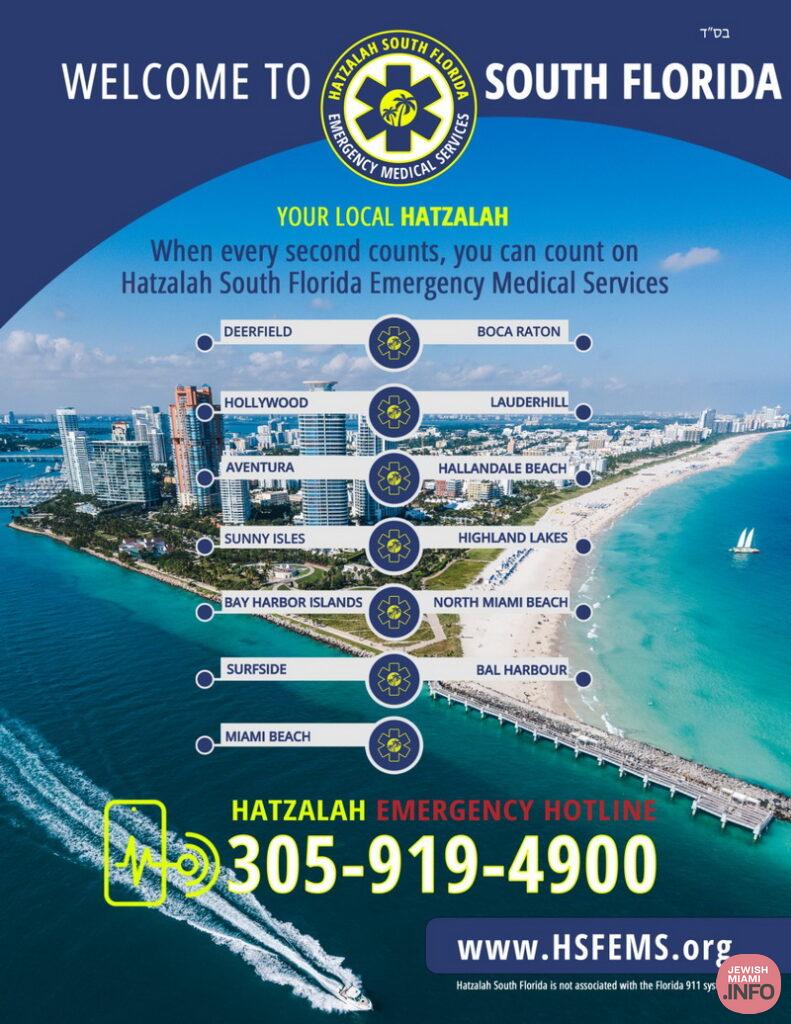 With over 200 volunteers covering emergency medical calls in thirteen cities, Hatzalah of South Florida is sending the message that residents and guests can feel confident that the organization is ready and prepared to help in their time of need.
Hatzalah of Orlando, which includes dozens of Florida licensed EMTs and paramedics, has their professionally trained responders strategically positioned throughout the resort areas of the city, providing quick emergency response if needed.
Both Hatzalah of South Florida and Hatzalah of Orlando are affiliates of the main Chevra Hatzalah Organization.
Each Hatzalah has their own Emergency Hotline staffed 24/7. It is highly advisable to save these numbers in your contacts for easy retrieval.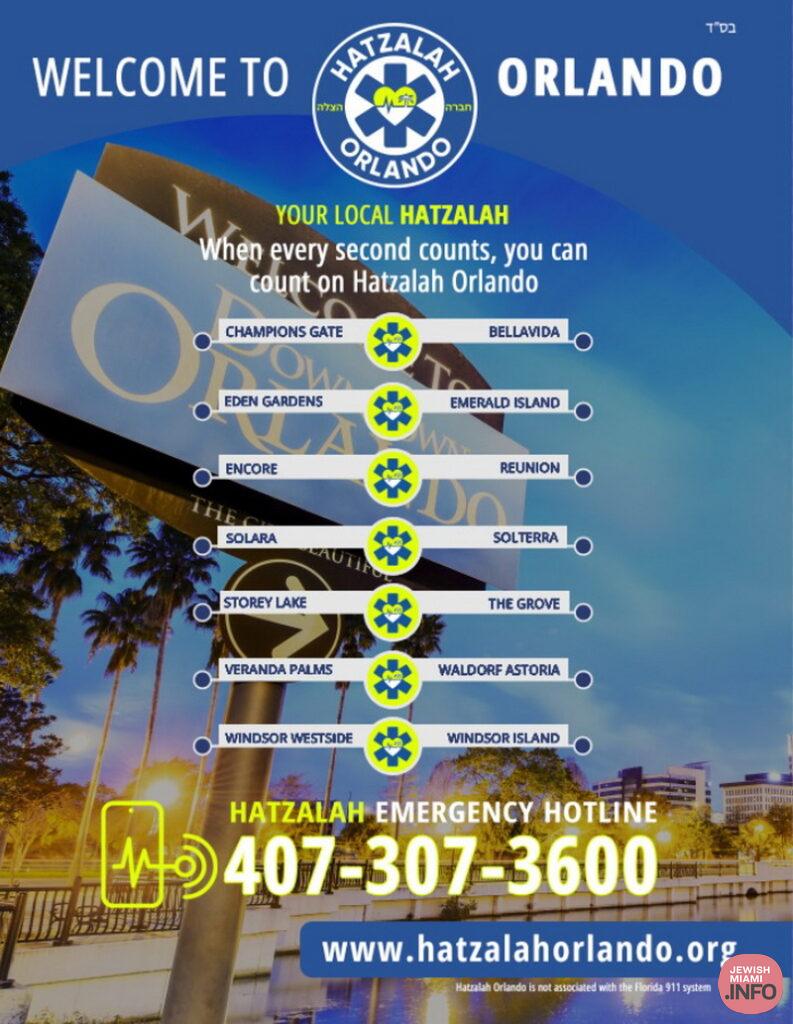 Hatzalah South Florida Emergency Number: 305-919-4900
Hatzalah Orlando Emergency Number: 407-307-3600
Tips for calling Hatzalah:
–Save The Hatzalah Number: Having the Hatzalah numbers saved to your phones allows for calling Hatzalah quickly without having to fumble for the number.
–Know Your Exact Address: If the responding volunteers can't find you, precious time has been wasted.
For more information or to donate:
https://hsfems.org/donate-today
https://www.hatzalahorlando.org/donate
Additionally, a new Global Hatzalah approved App has been designed to help provide the detailed call location one might not be familiar with.
Download here:
Apple:
https://apps.apple.com/us/app/hatzalah-global-assist/id6444089076
Android:
https://play.google.com/store/apps/details?id=global.hatzalah.app