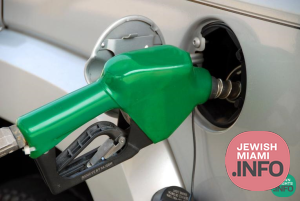 Average Gas Prices Top $4 Per Gallon for First Time Since '08
The national average for a gallon of gas has topped $4 in the US for the first time since 2008 – an increase of nearly 50 cents since Russia launched its invasion into Ukraine 11 days ago.
The national average hit $4.009 cents on Sunday, according to AAA, just over 10 cents short of the $4.114 average recorded in July 2008. Prices jumped roughly 9 cents since Saturday and 47 cents since Russia's invasion began.
California had the highest average at $5.288 per gallon and Missouri the lowest at $3.599. New York's average was $4.207.
Read More at the New York Post