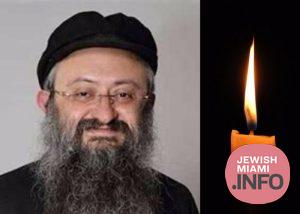 BDE: Dr. Zev Zelenko, 49, OBM
With great sadness we report the passing of Dr. Zev Zelenko OBM, a Lubavitcher physician who worked tirelessly during the COVID-19 pandemic and treated thousands. He passed away on Thursday, the 1st of Tammuz, 5782 following an extended illness.
He was 49 years old.
Zev, who was a prominent physician in Monroe for many years, rose to prominence during the COVID-19 pandemic as the creator of the "Zelenko Protocol" a combination of vitamins and medications credited for saving many thousands of lives.
During that period he was on the medical advisory board for then President Donald Trump as he battled COVID-19.
During the pandemic, Zelenko moved to Pomona Heights in Rockland County, but later moved to Florida with his family.
Levaya information to be announced.
Shiva information to be announced.
Boruch Dayan Hoemes