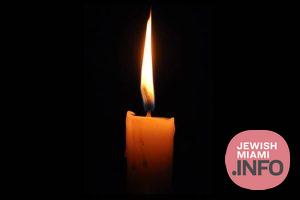 BDE: Shalom Taber, 3 Years, OBM
With a broken heart we report the passing of Shalom Tauber OBM, a three-year-old boy who tragically passed away in Miami Gardens today, Yud Beis Tammuz, 5782.
He is survived by his parents Rabbi Menachem and Nechama Tauber, along with siblings.
The Levaya will take place today, Tuesday, 4:00pm at South Florida Jewish Cemetery 6081 S Congress Avenue, Lake Worth, FL 33462
Shiva information to be announced.
Boruch Dayan Hoemes