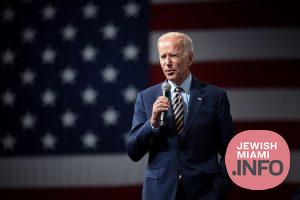 Biden to Travel To Israel in July On Middle East Tour
US President Joe Biden will arrive in Israel on July 13 for his first official visit to the Jewish State since taking office nearly a year and a half ago.
According to the official announcement, Biden will visit the Middle East for two purposes: strengthening the United States' commitment to Israel's security and prosperity and holding a summit of the Gulf Cooperation Council, which will also include Egypt, Iraq and Jordan.
Biden will also visit the Palestinian Authority and Saudi Arabia during his trip to the Middle East, which will last from July 13-16.
Read More at israelnationalnews