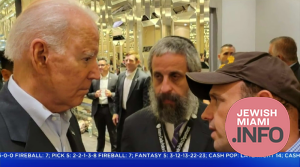 CBS Releases Second Installment of Miami Proud, Documenting Police Chaplains At The Surfside Collapse
by JewishMiami.info
Two police chaplains made an impact following the Surfside tragedy by offering support to survivors and first responders. Now others are taking a look at the work of police chaplains.
Rabbi Mark Rosenberg and Rabbi Yossi Harlig sat down with CBS Miami, outlining their experiences and memories of the days following the tragic collapse.
The first in the multipart series can be found here.
Watch the second part at CBS: https://www.cbsnews.com/miami/news/miami-proud-police-chaplains-stood-with-affected-families-during-surfside-tragedy-part-2/