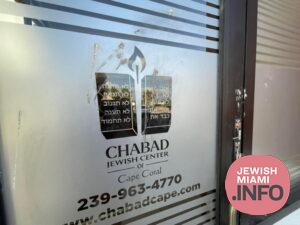 Deranged Man Attacks Cape Coral Chabad Shabbos Afternoon
by JewishMiami.info
An angry and deranged man attempted to enter and attack Chabad of Cape Coral, Florida Shabbos afternoon, damaging the shuls front door and the Rabbi's car.
According to local reports, Rabbi Yossi Labkowski, the Chabad Shliach of the Cape Coral Shul, was soon after davening when the man attempted to enter the Shul, yanking at the door and banging it with a brick.
The doors security held up and the man turned his attention to the Rabbi's car, shattering the vehicles windshield.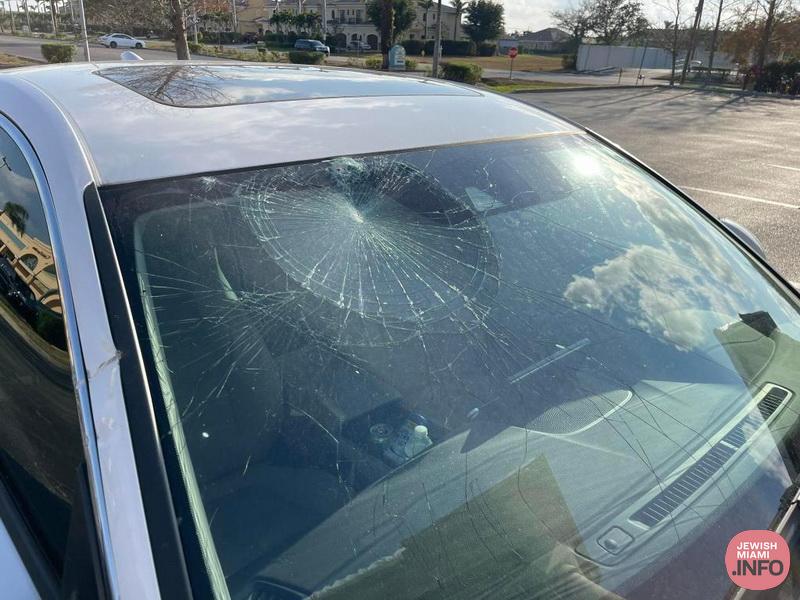 In what Rabbi Yossi Labkowski says he believes is a hate based attack, the deranged man also toppled a large painting of a Menorah that was standing outside the Shul.
Thankfully no one was hurt and the police are investigating.
Following the incident, the Chabad center launched a campaign to upgrade its security.
"In light of the recent attack on our Chabad Jewish Center in Cape Coral it is of utmost importance that we increase our security significantly. Thank G-d no one was injured in any way," the Chabad House wrote. "Here at Chabad we are constantly proactive & working on our security so each person that enters our space can feel safe."
To donate to the campaign: Click Here