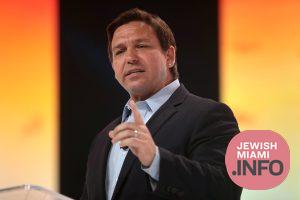 DeSantis Pulls in Millions from Former Trump Donors Ahead of November Election
Florida Gov. Ron DeSantis has pulled in millions of dollars for his re-election bid from former donors to President Donald Trump — a possible sign that some Trump supporters are looking for other candidates in the 2024 presidential race, according to a report.
A weekend Politico analysis of campaign finance data found that at least 10 donors who spent $24 million on Trump's re-election bid in 2020 have since donated approximately $3.4 million to the Republican governor's political committee, Friends of Ron DeSantis.
Read More at the New York Post