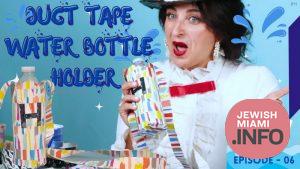 Entertain Your Kids Before School With On A Roll Crafts
Water you up to? You thirsty?!? We got you covered!
Make yourself an amazing duct tape water bottle holder with the Duct Tape lady at On a Roll Crafts.
A craft made for all ages! Literally 0-99! For kids and kids at heart!