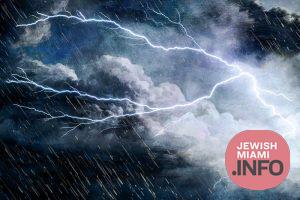 Flash Flood Warnings In Miami Area
by JewishMiami.info
Multiple locations in the Miami area are under flash flood warning Tuesday night.
"Here is a short term flooding outlook for Southeastern Palm Beach County," the NWS wrote in an alert. "Additional rainfall is possible over the next several hours as shower activity continues to redevelop and train over saturated areas. Turn Around Don't Drown!"
Similar warnings were published for Downtown Miami and the surrounding areas.
Stay safe and stay dry!