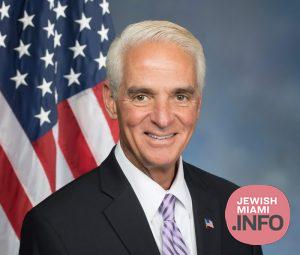 Florida Democrats choose Rep. Crist to challenge DeSantis
Former Florida Gov. Charlie Crist will get a shot at reclaiming his old office after cruising to victory over state Agriculture Commissioner Nikki Fried in Tuesday's Democratic primary.
Crist, who opted to forgo a fourth term in Congress to run for his old office, will face off against Republican incumbent Ron DeSantis in November.
The Associated Press called the race for Crist at around 8 p.m. with about 1.2 million votes counted. The 66-year-old had received 59.8% of the vote with almost 85% of the expected ballots cast, comfortably outpacking Fried's 35.3%
Read More at the New York Post