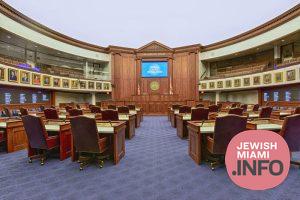 Florida Senate Passes 15-Week Abortion Ban, Sends to Governor
Florida's Republican-led Senate on Thursday gave final passage to a bill to ban abortions after 15 weeks of pregnancy, putting the state one step closer to adopting a gestational limit currently under review by the U.S. Supreme Court.
The state's House of Representatives, which also has a Republican majority, approved the measure last month on a party-line vote.
Final legislative passage on a 23-15 vote in the Senate sent the bill to Governor Ron DeSantis, a Republican, who is expected to sign the measure into law.
Read More at the New York Post