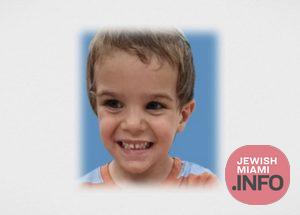 Fund Launched To Assist The Tauber Family
What started as a regular day suddenly became every parents worst nightmare. In a tragic accident, 3-year-old Sholom Tauber passed away. The shocking news devastated his loving parents, 8 siblings, and the entire Jewish community.
Rabbi Menachem and Mrs. Nechama Tauber יבלח"ט, are founding members of the Jewish community of Miami Gardens. Dedicated their lives to Jewish education, enhancing the lives of the students of Lubavitch Educational Center.
The Taubers, known for their warmth, giving, and caring, now face the challenge of moving forward. The South Florida Jewish community they gave so much to, determined to step up in this time of need, is asking whoever can to help ease the Tauber's burden by providing financial assistance to cover therapeutic support, childcare, and home help.
Donations can be made at TauberFamily.com
Or via PayPal or Zelle to Shul@ChabadMG.com