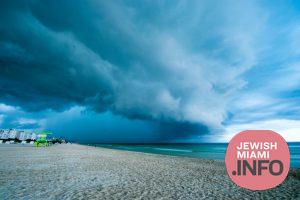 Governor Ron DeSantis Issues Updates on State Response to Tropical Storm Ian
Today, Governor Ron DeSantis issued updates on Tropical Storm Ian at the State Emergency Operations Center with Florida Division of Emergency Management Director Kevin Guthrie.
Tropical Storm Ian is expected to become a hurricane and reach major hurricane strength before making landfall on Florida's west coast. In preparation for the storm's landfall Governor DeSantis declared a State of Emergency in all 67 counties and the State Emergency Operations Center is activated at Level One.
On Saturday, the Federal Emergency Management Association (FEMA) approved Governor Ron DeSantis' request for an emergency declaration for the State of Florida as a result of Tropical Storm Ian. This declaration includes Category B Public Assistance, which provides emergency protective measures and direct federal assistance.