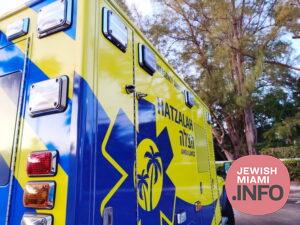 Hatzalah Of South Florida Welcomes New State-of-the-Art Ambulance To Boca
by JewishMiami.info
A brand new state-of-the-art ambulance is traveling the streets of Boca Raton this month as Hatzalah of South Florida welcomes the newest addition to its fleet.
Fully stocked with cutting edge lifesaving equipment, the new ambulance flashes Hatzalah of South Florida's unique colors as it does what it does best, saving lives with dignity and comfort.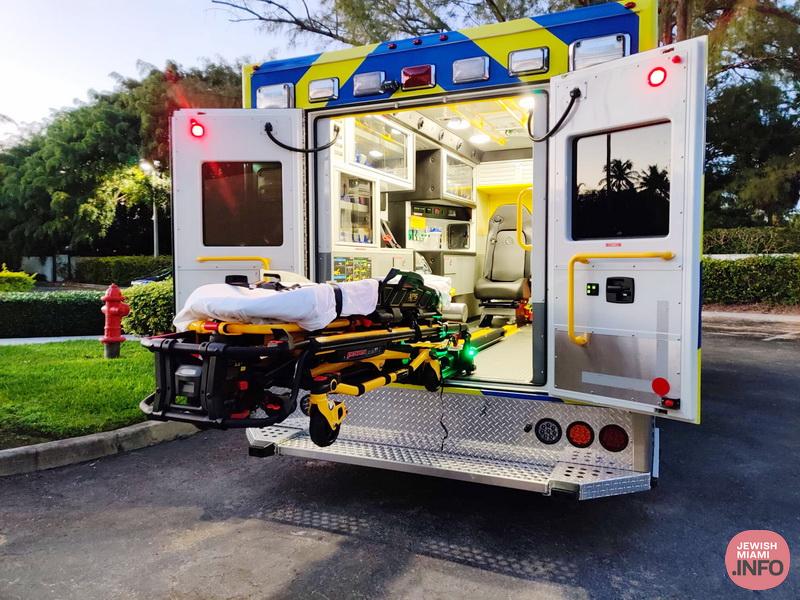 The newest Ambulance, donated by the Friedman Family, has been designated by Hatzalah of South Florida to the Boca Raton area, providing the much needed coverage for the Jewish community that spans from the Parkland area to Deerfield Beach.
The Boca Raton area of South Florida has seen a boom of Jewish growth in just a few years, steadily increasing the need for Hatzalah's services. Since Hatzalah of South Florida began to service the Boca Raton area this past January, and ambulance transport began just before Rosh Hashana, the number of calls to Hatzalah has grown by leaps and bounds.
The brand new ambulance has yet to have an official ribbon cutting ceremony, but with the needs of the community, has already been pressed into service.
Hatzalah of South Florida has grown with the expanding Jewish community, providing top quality emergency medical care to thousands each year. At present, Hatzalah of South Florida's more than 180 volunteer EMT's and Paramedics provide service to the communities of Aventura, Bal Harbor, Bay Harbor Island, Hallandale Beach, Highland Lakes, Hollywood, Lauderhill, Miami Beach, North Miami Beach, Surfside, Sunny Island, Deerfield Beach and Boca Raton, with coverage to additional areas in development.
For dedication opportunities or to find out how you can get involved in Hatzalah South Florida, please visit www.hsfems.org