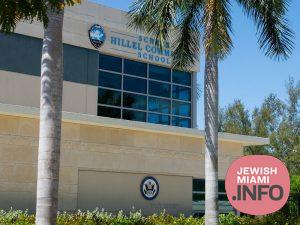 Heated Debate Over Mask Mandate In North Miami Beach School Leads to Arrest
by JewishMiami.info
The mask policy at North Miami Beach's Scheck Hillel Community School has been the topic of heated debate for some time, which led to a threatening message and an arrest.
The father of Jewish student at the school went on a tirade over the schools requirement for the students to remain masked, going so far as to post messages to fellow parents that he wants to "burn this school to the f***ing ground", according to a report by CBS Miami. He followed this threat up with another claiming a similar intent.
The father was arrested Monday after he was reported to the school administration and charged with one count of threatening to kill or do bodily harm, which can carry up to 15 years in prison and $10,000 in fines.
Despite claims that the texts, which were sent on a closed group, were not meant as an actual threat, the school expelled the man's child.
In a statement Tuesday, Hillel's interim principal Craig Carpentieri said the school had a "zero-tolerance for aggressive or violent language or behavior. We reported a parent's threat of violence against our school and understand that their investigation has led to an arrest. We are continuing to consult with law enforcement as they carry out their work."