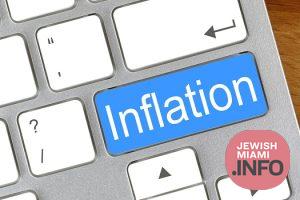 Inflation Hits 8.2% in September — Higher Than Expected — As Rent, Food Prices Soar
US inflation surged 8.2% in September — a steeper-than-expected increase as stubbornly high rent and food costs look poised to ensure another sharp Federal Reserve interest rate hike next month.
The September reading of the Labor Department's Consumer Price Index, a closely watched measure of the costs of goods and services, showed a 0.4% increase compared to August — more than economists expected.
Core inflation, which excludes volatile food and gas prices, spiked 6.6% in September, up from 6.3% in August. The annual core increase was the largest of its kind since August 1982. On a monthly basis, core prices increased 0.6%.
Read More at the New York Post