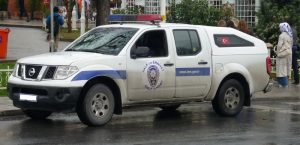 Israel Downgrades Turkey Travel Alert After Arrest of Iranian Terror Cells
Israel's National Security Council on Tuesday lowered its travel warning to Turkey to Level 3, down from Level 4, the highest level. The Level 3 warning represents an "intermediate threat," according to the NSC's counter-terrorism division.
The move comes after Turkish and Israeli security forces thwarted several Iranian plots to attack Israeli nationals in Istanbul, the NSC said in a statement.
Read More at The Algemeiner