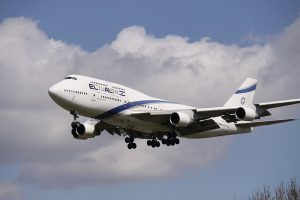 Israel: Pre-Flight Covid Test Requirement to be Dropped
Last week, Israel's Health Ministry announced that mandatory PCR tests upon arrival in Ben Gurion Airport will be canceled, beginning May 20.
Now, Chaim V'Chessed has learned that, from May 20, pre-flight Covid tests will no longer be required, either. For some while, Israeli citizens and visa holders have been exempt from this requirement; it will now apply to all passengers.
The pre-flight Health Declaration will continue to be mandatory for all travelers. Furthermore, Israel will continue to require masks on all flights to and from the country.