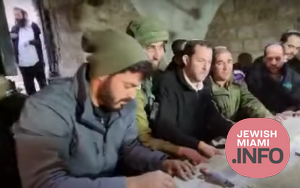 Kever Yosef Renovated in Overnight Operation
After multiple attacks by Arab vandals on Joseph's Tomb in Samaria, the Samaria Regional Council carried out a special operation overnight to renovate the historic site and repair the damage.
The tomb has been targeted by vandals at least twice in recent days, and two Israeli Jewish men seeking to make a pilgrimage to the site were shot by terrorists Sunday night.
In a pre-dawn operation Wednesday, a building team assembled by the Samaria Regional Council entered the tomb complex, located on the southern edge of the Palestinian Authority-controlled city of Shechem (Nablus).
Read More at israelnationalnews