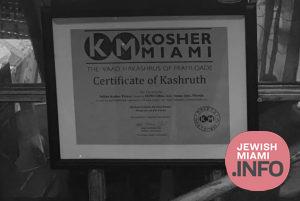 Kosher Sultan Palace in Sunny Isles is Closing, Allegedly As They Search For A New Location
by JewishMiami.info
The Sultan Kosher Palace Restaurant in Sunny Isles is closing its doors temporarily according to a report by Miami Kosher, allegedly as they move to a new location.
"Please be advised that Sultan Kosher Palace is closing its location at 18250 Collins Avenue in Sunny Isles," Kosher Miami notified the community. "It is our understanding that a new restaurant may be taking over that space. We have no further details on what type of establishment will be taking over the space."
According to the report, the Sultan is in the process of relocating to a new venue, one that has yet to be announced.
The restaurant was recently the center of much discussion as they "lost" their kosher certification for a few days before being recertified by Kosher Miami.