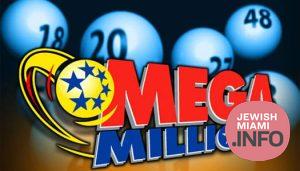 Mega Millions Jackpot Now 2nd-Largest in History
The Mega Millions jackpot has risen to a whopping $1.1 billion — the second-largest jackpot in the history of the game.
The prize has a cash value of $648.2 million, should the winner choose a lump-sum payment, according to a release from Mega Millions.
If won, the jackpot would only be behind the record-setting $1.537 billion won on Oct. 23, 2018. That prize, which went to a Mega Millions player who purchased their ticket in South Carolina, remains the world's largest lottery prize ever won with a single ticket.
Read More at Pix11