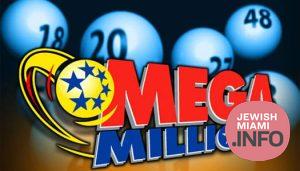 Mega Millions Jackpot Soars to $640 Million Ahead of Final 2022 Drawing
The Mega Millions jackpot shot up to $640 million ahead of its next and final drawing of 2022 on Friday that could give new meaning to prosperity in the New Year for one lucky player.
The latest jackpot, which if taken in one lump sum would be $328.3 million, comes after no player matched the six winning numbers Tuesday night. Mega Millions said the prize is "by far the largest" ever offered in the last week of any year.
Read More at the New York Post