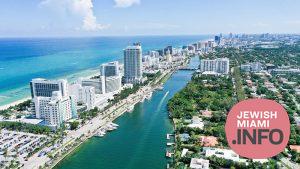 Miami-Dade County Increases Fines for Environmental Violations
Miami-Dade County has significantly increased fines for environmental violations with the potential to pollute the county's ground and surface waters, including Biscayne Bay. The penalties for these violations have remained unchanged for almost 20 years and have not been adjusted for inflation.
The Biscayne Bay Task Force report included policy recommendations to improve the health and management of Biscayne Bay. One such policy recommendation is that the county review, utilize, and strengthen enforcement of local ordinances to attain pollution load reduction goals.
"We take very seriously the protection of our Bay and our water," said Miami-Dade County Mayor Daniella Levine Cava. "This increase in fines will make those who damage our environment and imperil our water quality think twice before polluting. Our community's resilience depends upon the protection of our natural resources, and the consequences of violating our environmental laws must reflect the severity of the violations."
The fines increase pertains to violations that impact water quality, including pollution discharges to ground or surface waters, unauthorized work in wetlands and other surface waters of the state and prohibited discharges to sanitary sewers and stormwater sewers. The ordinance that amends the County Code to allow the fine increase also provides escalating civil penalties for second, third, and subsequent offenses. At a minimum, fines have doubled for certain violations, such as failing to obtain an operating permit; but in many cases, fines have quadrupled or more. For example, the fine for discharging prohibited substances into county waters was increased from $200 to $2,500.
Further, the ordinance addresses all responsible parties associated with a violation and places a greater penalty burden on contractors versus property owners to emphasize accountability of professionals who "know better" yet conduct work without permits or in violation of an issued permit.
Common environmental violations addressed through enforcement include the following:
Nuisances and sanitary nuisances
Waste dumping
Discharges to ground or surface waters, including sediment runoff and failure to adequately implement erosion control measures
Failure to obtain or comply with conditions of operating permits (such as industrial waste facilities, fats, oil, and grease discharge facilities, and domestic wastewater treatment plants)
Failure to obtain or comply with conditions of class permits (such as for coastal construction, mangrove trimming, wetlands, stormwater management systems, and dewatering)
Failure to obtain or comply with conditions of a tree removal or relocation permit
Derelict and abandoned vessels in navigable waterways
Effluent discharge violations to sanitary sewers
The Department of Regulatory and Economic Resources, through its Division of Environmental Resources Management (DERM), oversees environmental regulations throughout the county. Through this ordinance, DERM's efforts to protect the environment and preserve the public health, safety, welfare, and quality of life will be more effective. Ensuring compliance with these provisions helps to protect and preserve county resources, including air, ground and surface waters, soil, property, and natural resources, all of which are valued resources to the County's residents, visitors, and economy.
Anyone who witnesses an environmental violation is encouraged to report it to DERM by contacting 311 (by phone or app) or emailing environmental complaints@miamidade.gov or baywatch@miamidade.gov.