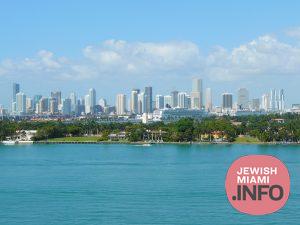 Miami-Dade Mayor Daniella Levine Cava launches $70 Million Building Blocks Fund for Affordable Housing
Today, Miami-Dade County Mayor Daniella Levina Cava announced the launch of a new $70 million Building Blocks Fund to address South Florida's ongoing affordability crisis.
The fund, a part of the Mayor's Building Blocks program, will be used to build new affordable and workforce housing projects in Miami-Dade County. The County will dedicate $15 million to the impact pool, alongside $55 million in commitments from private and non-profit partners.
"I am so proud to officially launch the Building Blocks Fund, a historic investment in building new affordable and workforce housing as more and more struggle with rising housing costs," said Miami-Dade County Mayor Daniella Levine Cava. "Our county faces an affordability crisis, and my administration is working tirelessly to ensure that all residents can continue to live, work, and thrive in Miami-Dade. Over the last few weeks, we've taken several steps to strengthen resident protections Now, through this fund, we are tackling the critical issue of expanding housing supply, thanks in major part to our Building Blocks funders."
Mayor Levine Cava was joined by Public Housing and Community Development Director Michael Liu along with the first tranche of Building Blocks Fund investors, including Alliant Strategic Investments Managing Partner Daniel Acosta, Belveron Partners Representative Kelly Magee, National CORE Senior Development Manager Ariana Brendle, Red Stone Equity Partners Chairman and CEO Eric McClelland, Solar Energy Loan Fund (SELF) Chief Strategic & Financial Officer Maria Duanne Andrade, and Miami Homes for All Executive Director Annie Lord.