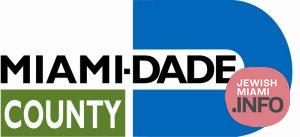 Miami-Dade Water and Sewer Department Adds New Online Customer Service Feature to Website
Just like customers receive safe drinking water and reliable wastewater removal services around the clock, the Miami-Dade Water and Sewer Department (WASD) strives to provide their customers the opportunity to perform many account features 24-hours-a-day with the click of a mouse.
WASD has now added a new, self-reconnect water service option as part of its online account service menu. If a customer has had their service disconnected due to non-payment, they can log on to their WASD customer account and the application will walk the customer through the payment process and to schedule a reconnect time window that is convenient for them. Each half-hour slot selected includes a four-hour window where staff will arrive to reconnect their water service.
"We value our customers' time," said WASD Director Roy Coley. "Our goal is to provide an excellent customer service opportunity whether that be in-person, by phone or online."
Other online customer service applications include the ability to start/stop/transfer their water service, request a pool credit, a payment extension, or a high bill investigation. Customers must first create an online WASD account to have access to these options via the web. First time users can register their accounts by going to www.miamdade.gov/water and following the link.
It is the priority of the Miami-Dade Water and Sewer Department to provide safe, reliable service to its customers. For additional information about Department services and programs, visit the department's website.