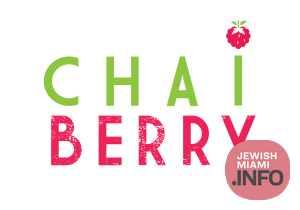 New Restaurant Opens in North Miami Beach
by JewishMiami.info
As the Jewish community of South Florida expands, so do the eating options.
The Jewish community of North Miami Beach just joined the explosion of Kosher South Florida eateries with Chai Berry, a parve cafe serving juices, smoothies, acai bowls, poke bowls, salads, wraps and sandwiches.
Located at 1688 NE 164th Street in North Miami Beach, the store offers some uniquely deicious sounding specials including a Chai Melt, made with sourdough, portobello mushrooms, mixed greens, tomato, avocado and jalapeno aioli. Other option include their Quinoa Salad made with mixed greens such as kale, arugula, and spinach, quinoa, carrot, cucumber, bean sprouts, alfalfa sprouts, grape tomatoes, and sesame dressing.
The restaurant is certified under the KM Kosher supervision.