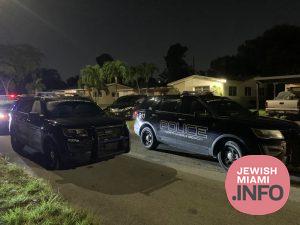 North Miami Beach Police Announces Proactive Police Patrol Over Pesach
by JewishMiami.info
With thousands of visitors and a rapidly expanding resident population of Orthodox Jews, this Pesach is set to break records. With this in mind, The North Miami Beach Police Department has announced plans to have a proactive patrol over Pesach.
"The NMBPD has created and will enact a proactive patrol schedule that will provide a safe and enjoyable environment for all residents and visitors during the Passover holiday," they said in a press release. "Also, the NMBPD command post will be deployed in the area of Northeast 10 Ave/175 Street."
North Miami Beach has remained an area with active crime, seeing burglaries and attacks on occasion.
A recent tragedy in the area took the life of Hershy Schwartz OBM, who was murdered in what is believed to be a robbery gone wrong. The NMBPD has remained vigilant and continues to actively investigate crimes.
"The NMBPD would like to remind everyone that the NMBPD is dedicated to providing a safe environment within the community for all to celebrate and enjoy the Passover holiday with family and friends, which will begin Wednesday, April 5, 2023," they said. "If you see us stop by and say hello."