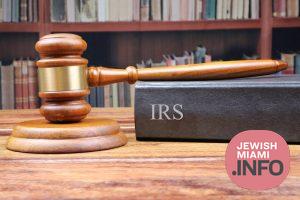 Noth Lauderdale Tax Time Group Inc. Shut Down Over Tax Fraud
On Feb. 3, a federal court in the Southern District of Florida permanently enjoined two North Lauderdale tax return preparers and their business from preparing federal income tax returns or operating any tax return preparation business in the future. It also ordered the tax preparers to pay $353,000 in disgorgement to the United States.
The civil complaint filed in the case alleged that Wendell Devallon and Berald Dominique, co-owners of Tax Time Group Inc., prepared tax returns for customers that claimed fraudulent self-employment expenses, fictitious education credits, false fuel tax credits and fake charitable contributions, among other schemes. The complaint also alleged that Devallon and Dominique acted as "ghost" preparers, meaning that they acted as paid tax return preparers but did not sign the returns they prepared, as required by law.
In a June 2021 order, the court found the defendants in contempt for violating a preliminary injunction that restricted their tax preparation activities while this case was pending. Devallon, Dominique and Tax Time Group consented to entry of the court's contempt order and admitted that sufficient evidence existed to show that they had violated the preliminary injunction. In August 2021, the court entered an order requiring the defendants to pay $211,000 in sanctions for their violations of the preliminary injunction.
Yesterday's permanent injunction, to which Devallon, Dominique and Tax Time Group consented, forever bars them from any involvement in the preparation of federal tax returns. They must immediately close and cease all operations at any Tax Time Group office location, including the company's North Lauderdale offices located at 995 Rock Island Road and 1675 S State Rd 7. They must also pay an additional $142,000 to the United States for their fraudulent return preparation activities that pre-dated the complaint. The permanent injunction requires Devallon and Dominique to give up their ownership of the "Tax Time Group" brand. If they sell the business, all proceeds will be applied to the $353,000 they must pay the United States. If Devallon, Dominique or Tax Time Group is found to have prepared another return, they must pay the United States $2,000 plus any fees they received for preparing the return.
Deputy Assistant Attorney General David A. Hubbert of the Justice Department's Tax Division made the announcement.