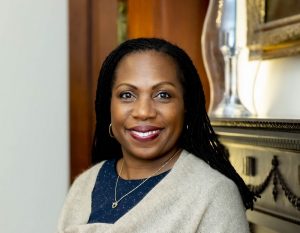 Senate Confirms Ketanji Brown Jackson as First Black Woman on Supreme Court
The Senate officially confirmed Judge Ketanji Brown Jackson to the Supreme Court Thursday, making her the first black woman and first former federal public defender to be elevated to the nation's highest court.
Three Republican senators — Susan Collins of Maine, Lisa Murkowski of Alaska and Mitt Romney of Utah — voted with all 50 Democrats to confirm President Biden's nomination of the DC Circuit Court of Appeals judge. Vice President Kamala Harris presided over the vote, which was held up for several minutes to allow Sen. Rand Paul (R-Ky.) to cast a "no" vote.
Read More at the New York Post