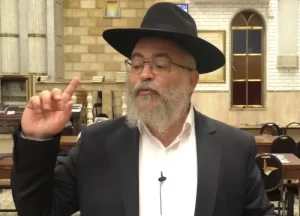 Special Speaker To Deliver Shiur At Chabad of South Broward
This Thursday night,  the eve of 3 Adar Rishon, a class will be delivered by Rabbi Meir Elituv – Chief Editor of Rambam Pardes Hamelech – who will enlighten participants about the unique approach to understand Rambam from the lens of the Lubavitcher Rebbe.  
During the presentation, Rabbi Elituv will share several fascinating discoveries that emerged from the publication of the Rambam with the Rebbe's explanations. There are over 2,000 Biurim from the Rebbe on the Rambam in Pardes HaMelech.  
The class will take place at Congregation Levi Yitzchok-Lubavitch, 1295 East Hallandale Beach Blvd, at 8:30pm.All are invited. 
The Hallandale Beach Kollel for Businessmen and Professionals is a project of Chabad of South Broward, with the Kollel headed by Rabbi Mordy Feiner.  
For more information you can call 954-458-1877, or email chabadsboffice@gmail.com.