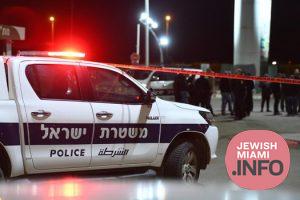 Stabbing Attack Near Temple Mount, Terrorist Neutralized
Around 9:15 a.m. this morning, an Arab man who had made his way from Damascus Gate to the Muslim Quarter was spotted by police near the intersection of HaGai Street and Ma'ale Midrash. After arousing their suspicion, officers began an examination.
The terrorist proceeded to pull out a knife and stab one of the officers in his upper body. Two policemen fired at the terrorist, killing him on the spot. The area was closed to pedestrians so that security personnel could conduct an investigation of the incident.
The wounded officer is fully conscious and has been transferred to Shaarei Tzedek Medical Center for further treatment.
Read More at israelnationalnews