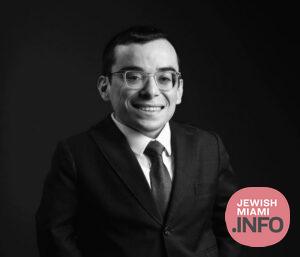 The Jew Project: Yehuda Neuman
The Jew Project, created by photographer Yisroel Teitelbaum aims to unify the Jewish people through documenting the lives of individuals. To read more on The Jew Project: Click Here
Despite being born with dwarfism, Yehuda strives to live life to the fullest. Hailing from Queens, NY, Yehuda credits his success and independence to the support of his family and friends who've shaped him to be the man he is today.
What may seem normal and mundane to most people, is a success for Yehuda, from working full time, to driving an adapted vehicle, and graduating University with a Bachelors in Finance.
In 2021, Yehuda entered the commercial real estate industry, where he is developing his networking and entrepreneurship skills to the next level.
He has also made his mark in the Jewish music industry as a sought-after consultant and manager and is involved with a large network of leading musicians and singers producing music and events.
Yehuda is also known for inspiring the world with his musical collaborations and public speaking engagements.
Yehuda can always be found spending his free time either drumming in his studio, writing up new songs and traveling the world with friends while breaking barriers.
Yehuda says, "I don't see challenges, I see opportunities."