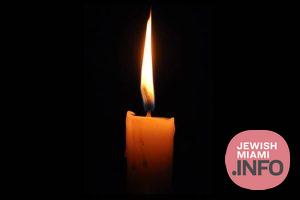 Tragedy In Boca As 2-Year-Old Jewish Girl Drowns In Pool
The Jewish community of Boca Raton found itself facing unspeakable tragedy Wednesday night after a 2-year-old girl was discovered having drowned.
Fire Rescue and Hatzalah rushed to the scene to find Dina Avigail Dorsky OBM in cardiac arrest. She was rushed to the hospital and every attempt to resuscitate her was made, but unfortunately it was not to be.
The young girl was pronounced deceased at the hospital.
Levaya and Shiva information will be published as information becomes available.