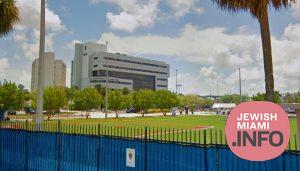 TRAGEDY: Three Year-Old Lubavitch Boy Passes Away After Tragic Accident In Miami Gardens
by JewishMiami.info
Tragedy has struck the Miami Jewish community with the passing of a three year old Lubavitch boy in a heartbreaking incident.
Emergency teams received a call around 4:00pm to Lubavitch Educational Center in Miami Gardens for a child found unresponsive inside a vehicle.
According to the police, the boy had been accidentally left inside a vehicle parked at the school for hours before he was found.
The boy was rushed to the hospital where he passed away.