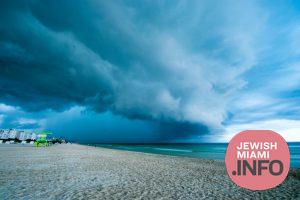 Tropical Depression Nine Forecast to Become Hurricane That Could Threaten Florida
Tropical Depression Nine has formed in the central Caribbean Sea, and the Florida Peninsula is already included in the cone of uncertainty for the system that's likely to become either Hurricane Hermine or Ian in the days ahead.
This tropical depression joins two other systems roaming the Atlantic Basin, including Hurricane Fiona, which will pummel Atlantic Canada this weekend, and Tropical Storm Gaston near the Azores. There are also two tropical disturbances, Invest 90L and Invest 99L, being monitored for development over the next few days.
Read more at the New York Post