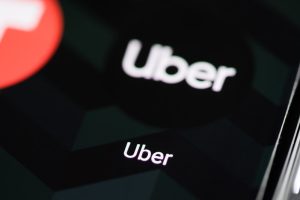 Uber Jumps on the Bandwagon, Announces Masks Are Optional
by JewishMiami.info
The mask mandates that have tortured many for two years are nearly completely gone, with Uber being the latest major company to toss it after a Florida judge made the decision that it was illegal.
"The CDC order requiring masks while using rideshare platforms such as Uber is no longer in effect, and we've revised our COVID-19 mask and front-seat policies accordingly," Uber wrote in an email Tuesday.
Other major transportation companies including JetBlue and Spirit also dropped their masking requirements, pretty much putting an end to the mandate entirely.
The future of the mandate also appears to be over as the Biden administration declined to file an immediate stay on the Florida Judge's ruling, giving the impression that they will likely not dispute it.