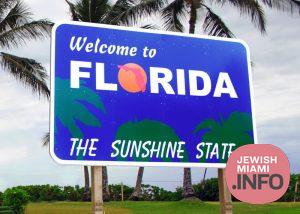 Universal School Choice Bill Passes in Florida Legislature
Today, the Florida Legislature passed a historic universal school choice bill. SB202 makes all schoolchildren in grades K-12 eligible for an $8,000 scholarship.
The bill, sponsored by State Senator Corey Simon, will change the Florida scholarship program to an Education Savings Account (ESA). The state will provide an ESA for each eligible child equal to the amount the state allocates for students attending a public school.Parents can then spend the money for approved uses such as tuition payments and fees, tutoring, and learning devices such as laptops.
Another important change in the bill is a funding increase for the scholarship programs for students with special needs and unique abilities. Currently, the program has a waitlist of more than 9,000 children.
The bill will now go to Governor Ron DeSantis' office for consideration.
This expansion will revolutionize the school choice movement, not just in Florida, but across the country. Agudath Israel of America's Florida office is grateful to the House and Senate sponsors and to all of the legislators that took this bold step in paving the highway of opportunity and success for all our children.
"This success didn't happen overnight," said Rabbi Moshe Matz, director of Agudath Israel's Florida office. "This was a decades long effort that began with Governor Jeb Bush and a coalition of school choice advocates including faith leaders and the teams at Step Up for Students and the Foundation for Florida's Future. However, the true heroes are the ones celebrating today – the tens of thousands of parents who called, emailed, and traveled to Tallahassee time after time to make their voices heard. It is to their credit that every child in Florida will now benefit from the educational setting that best meets their needs."