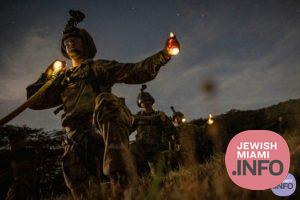 US Forces Capture Senior ISIS Leader During Operation in Syria
US forces captured a senior ISIS leader who is known as a bomb maker during an operation in Syria on Thursday.
Operation Inherent Resolve, the US-led coalition against The Islamic State, said no civilians were harmed in the operation and there were no damages incurred to coalition aircraft or assets.
"The mission was meticulously planned to minimize the risk of collateral damage, particularly any potential harm to civilians," the coalition said in a statement.
Read More at the New York Post