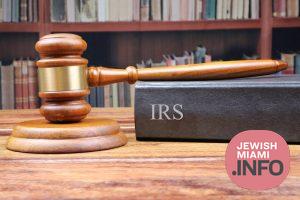 West Palm Beach Healthcare Operator Charged in Employment Tax Scheme
A federal grand jury in Miami returned an indictment today charging a Florida man with willfully failing to pay over employment taxes and to file individual income tax returns.
According to the indictment, from 2009 to 2019, Paul Walczak of Palm Beach Gardens owned multiple health care companies, including NuVista, Palm Health Partners and a health care employment company called PHP Employment Services, LLC (PHPES), which he formed in July 2010. As the owner of PHPES, Walczak allegedly exercised control over the business's finances and was responsible for paying over to the IRS the employment taxes, including federal income, Social Security, and Medicare taxes, withheld from his employees' wages. The indictment alleges that from 2016 to 2019, Walczak did not pay over to the IRS more than $6 million in withholdings.
The indictment further charges that from 2016 through 2018 Walczak received a gross annual salary of at least $360,000 from the health care companies. In addition to his salary, he allegedly received significant wire transfers from his companies. Rather than pay over the withheld funds to the IRS, the indictment alleges Walczak used funds to invest in his businesses, purchase a yacht, lease luxury vehicles and charter private international flights.
Finally, the indictment charges Walczak with not filing personal income tax returns for 2018, 2019 and 2020.
If convicted, Walczak faces a maximum penalty of five years in prison for each employment tax count and one year for each failure to file a tax return count. He also faces a period of supervised release, restitution, and monetary penalties. A federal district court judge will determine any sentence after considering the U.S. Sentencing Guidelines and other statutory factors.
Acting Deputy Assistant Attorney General Stuart M. Goldberg of the Justice Department's Tax Division made the announcement.
IRS-Criminal Investigation is investigating the case.
Trial Attorneys Francesca Bartolomey and Mitchell Galloway of the Justice Department's Tax Division are prosecuting the case.
An indictment is merely an allegation and all defendants are presumed innocent until proven guilty beyond a reasonable doubt in a court of law.