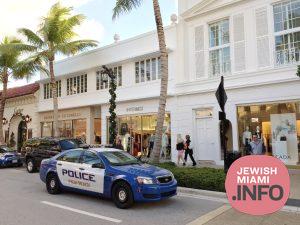 Worth Avenue in Palm Beach Florida with Chevrolet Police car
$1 Million Worth of Birkin Bags Robbed in Palm Beach Boutique Smash-and-Grab
More than a dozen Hermes handbags valued at roughly $1 million were snatched from a Palm Beach boutique earlier this month during an overnight smash-and-grab theft, a report said.
Eight of the French handbag maker's Birkin bags and five Kellys were stolen from Only Authentics on Dec. 14, the owner told the Palm Beach Daily News.
Multiple bags were worth over six-figures each, the report said.
Read More at the New York Post