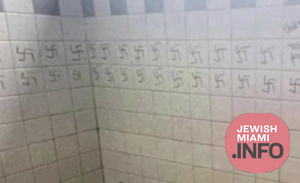 Antisemitic Graffiti Discovered in Cooper City High School Bathroom
Students at Cooper City High School are speaking out against antisemitic graffiti that was discovered in a boys' bathroom.
Two separate pictures sent to 7News by concerned parents showed swastikas on the walls and another graphic image. A second photo shows another swastika on the floor.
Read More at WSVN