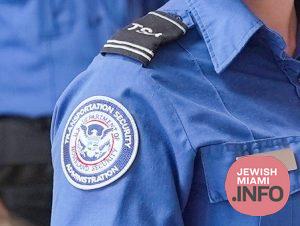 (UPDATED 8:33PM) As Mask Mandate Goes Inactive, Multiple Airlines and Agencies Toss Enforcement
by JewishMiami.info
Just hours after a Federal Judge in Florida tossed the CDC mask mandate on airlines and other forms of transportation, United Airlines, Alaskan Air, and the TSA all announced that they will no longer be enforcing the mandate.
"Following the ruling of a U.S. district court judge on Monday, April 18, the Biden Administration announced that the Transportation Security Administration (TSA) will no longer enforce the federal mandate requiring masks in all U.S. airports and onboard aircraft. Effective immediately, masks are optional for all airport employees, crew members and customers inside U.S. airports and onboard aircraft," the TSA announced.
United went right along with the TSA, tweeting that "Masks are no longer required on domestic flights, select international flights (dependent upon the arrival country's requirements) or at U.S. airports. More comfortable keeping yours on? Go right ahead… the choice is yours"
Many more airlines are expected to follow after nearly every major airline joined together recently to sign a letter to Biden asking him to repeal the mandate.
Update 8:33pm: American, Southwest, Frontier, and Amtrak have now also dropped their mask requirements.