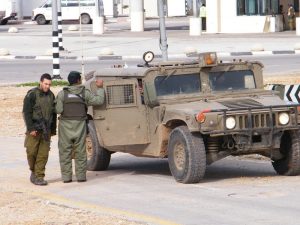 Attempted Stabbing Attack South of Jerusalem
The attempted terror attack occurred at the Gush Etzion Junction just south of the capital, when an Arab terrorist brandishing a knife attempted to carry out a stabbing attack.
The terrorist was driven to the junction, then exited the vehicle and attempted to stab soldiers and civilians.
Israeli soldiers stationed at the junction opened fire, killing the terrorist before he could reach any of his intended victims.
Read More at israelnationalnews