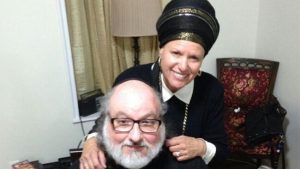 BDE: Esther Pollard, Wife of Israeli Spy Jonathan Pollard Passes Away
Esther Pollard, the wife of Israeli Spy Jonathan Pollard, has passed away at the age of 68 after contracting COVID-19.
Esther had been battling cancer for a number of years before contracting COVOD, and ultimately succumbing to the disease in Haddash Hospital.
The funeral will take place today, Monday in Israel, where she and her husband moved after being released from US prison.