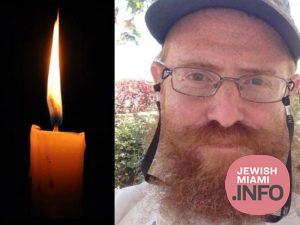 BDE: R' Moshe Kravitzky, HY"D
With great sorrow we report the murder of R' Moshe Kravitzky HY"D, a Shliach in the city of Baer Sheva in Israel, who was one of the four murdered in todays terrorist attack.
As previously reported on CrownHeights.info, the attack took place when an Arab allegedly used his car to ram one victim before jumping out and stabbing others near a gas station in the commercial center on Derech Hevron.
A bus driver who saw the stabbing take place exited his vehicle and fired at the terrorist, neutralizing him.
In total, four people have died from the attack, while others remain injured.
Levaya information to be announced.
Shiva information to be announced.
Boruch Dayan Hoemes