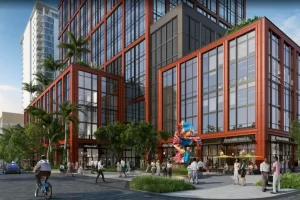 BlackRock Opening 'Snowbird Office' in Miami for Dozens of Staffers
Finance juggernaut BlackRock is opening a new satellite office in Miami to accommodate a senior executive and other staffers, according to a report.
Rick Rieder, the firm's head of fixed income, is expected to work out of the West Palm Beach facility, known as the "snowbird office" to company insiders, according to the Wall Street Journal.
A total of 35 BlackRock employees are expected to fill the space and additional staffers could follow.
Read More at the New York Post